LARGE DEVELOPMENT AREAS
Smíchov City – North
The northern part of the Smíchov City project is a multifunctional district of the future that honours tradition. In the first phase it offers residential housing that follows current trends and meets strict environmental standards. This new district will offer a truly high‑quality enviroment for an active urban lifestyle, with a balance struck between the funcional, a lively, pleasant public space and a functional parterre.
Location: Na Knížecí, Praha 5 – Smíchov
Area: 120 000 m2
Beginning of construction: August 2020
Current project status: First apartments on sale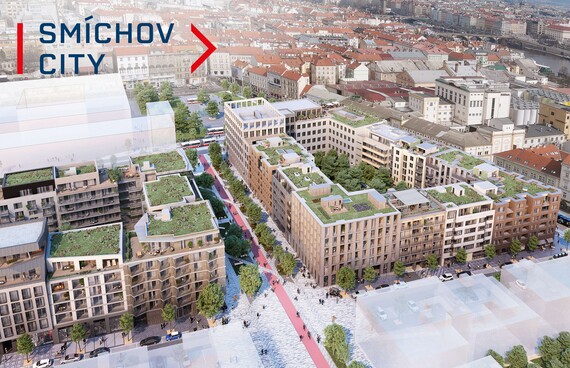 Smíchov City – South
The southern part of the project will become a modern urban district with green parks, shops, gastronomy and public spaces, where people can either educate themselves or enjoy sports. Its design is a result the largest architectural competition in the whole of Europe and it respects the principle of the city of short distances. The dominant feature of southern Smíchov will be the new Česká spořitelna campus, consisting of four buildings with green roofs and a generously designed parterre. A cleverly designed hotel building will connect the new district with the modernised railway station. The Karel Gott School will also be built here.
Location: Smíchovské nádraží, Praha 5
Area: 80 000 m2
Current project status: Project preparation
Rohan City – 1st phase
Karlín is righty considered to be one of the most promising and fastest‑developing localities in Prague. It has the inimitable atmosphere of a traditional Prague district, one that is good to both live and work in. It's no coincidence that as the location of the headquarters of many local and multinational corporations. The Rohan City project is a direct continuation of the existing buildings of Karlín. 
Rohan City will be built right between a cycle path and Rohanské nábřeží street. In addition to offices and apartments it will offer shops, services and restaurants. Buildings will include retail units. The second part of the project, intended for recreation and other leisure activities, will be built between the cycle path, which takes you right into the city centre in only a few minutes, and a newly created arm of the Vltava. In addition, Rohan City is adjacent to established Karlín parks, such as Kaizlovy sady, that are great to go for a walk in. Naturally, the surrounding area offers all civic amenities.
Location: Rohanský ostrov, Praha 8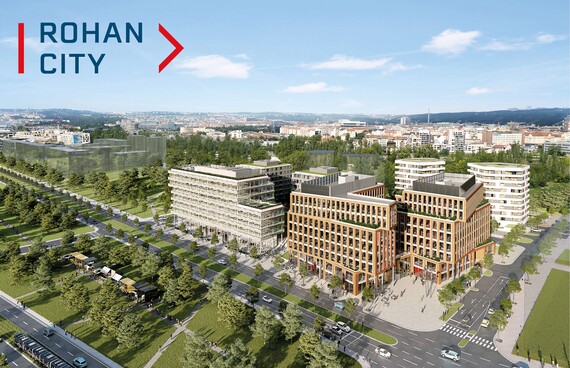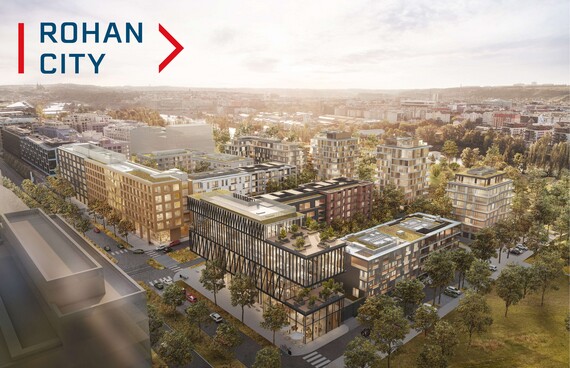 Rohan City – 2nd phase
Rohanský ostrov finally comes to life. Right in the middle of the popular Karlín district we have build a modern district that offers both peace and quiet and civic amenities. It impresses with the its range of attractive housing, shops and two office buldings from world‑famous architect Eva Jiřičná and Jakub Cígler.
Location: Smíchovské nádraží, Praha 5
Area: 200 000 m2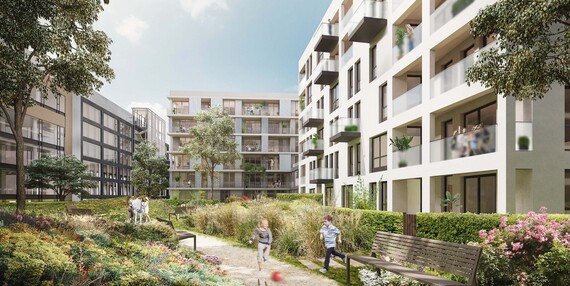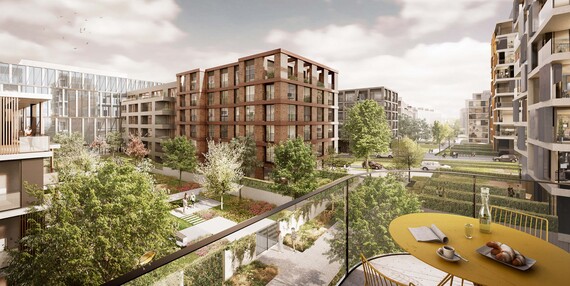 Žižkov City
The main idea behind the project for the comprehensive revitalisation of the Praha–Žižkov goods station is the construction of a timeless urban centre in Prague 3 with a total area of 331 000 m2. In the southern part of the Žižkov goods station our company will develop a new, modern and multifunctional district with administrative, commercial and residential buildings.
The main feature of the district as a whole will be a newly designed urban boulevard. Future residents will enjoy large parks, which will be connected the magnificant existing green areas by new pedestrian routes.
Location: Praha 3
Area: 200 000 m2