OFFICE PROJECTS
Smíchov City – SM1
The Na knížecí (SM1) building is the first office building of the Smíchov City – Sever project. The building is situated in an exclusive corner position and will create
the main facade of newly created area/urban district. In future, it is planned
for the adjacent bus terminal to be transformed into a major urban development, including a park.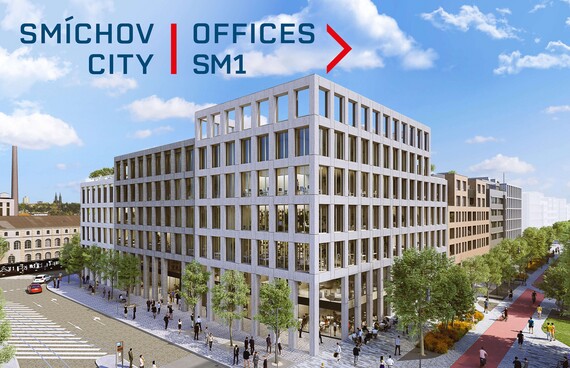 Rohan City – A1
The flagship of the newly-built modern district on Rohanský ostrov is an office building de-signed by world-famous architect Eva Jiřičná. It is situated on ideal spot in the Prague district of Karlín, with perfect accessibility. The building
is situated close to Invalidovna tram stop and metro station, as well as a cycle path and all civic amenities. It also offers an inspiring view from the building's common terrace.
Rohan City – A2
Unique design and well thought-out architectural solution that can be effectively modified to tenants' needs. That's the look of this office building, which was designed by team headed by renowned architect Jakub Cigler. Situated in
the popular district of Karlín, these offices offer comfortable workplaces in a building that complies with ecological trends and standards. The surrounding area offers many options for-much needed relaxation.