Riviéra Modřany
Comfortable housing with attractive views
Riviéra Modřany is synonymous with comfortable living, where nothing is missing for a happy life. You can choose from studio flats up to three-bedroom apartments, with areas ranging from 30 m² to 112 m². 
All apartments come with a spacious loggia or balcony, giving you attractive
views of the open space of the Vltava river valley. You can observe the opposite bank of the river, Chuchelský háj park or the beautiful valley of the River Berounka.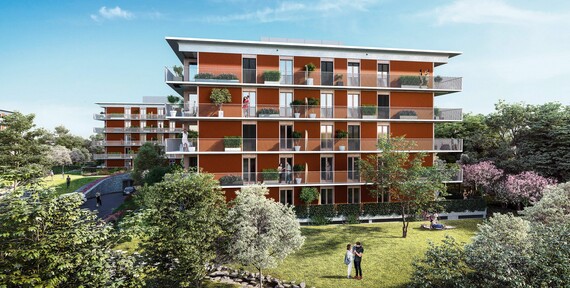 Leisure activities
The apartments are situated in a park located next to a green-belt area along the Vltava, with a cycle/skating path and a wide range of sports facilities including tennis, golf, or a freestyle park for the younger generation. Here you will find everything that you need to enjoy life. 
All the civic amenities
Riviéra Modřany is situated on Vorařská street in the district of Modřany in Prague 12. Modřany is a traditional district with working infrastructure and facilities, and offers all civic amenities, from kindergartens and primary schools to secondary schools, a hospital and shops, including Billa and Albert.
Ideal accessibility
One of the further advantages of the location is the fast transport connection to wherever you need to go. Trams take you to the city centre in 15 minutes. For cars, the area is connected to the city ring road and motorways.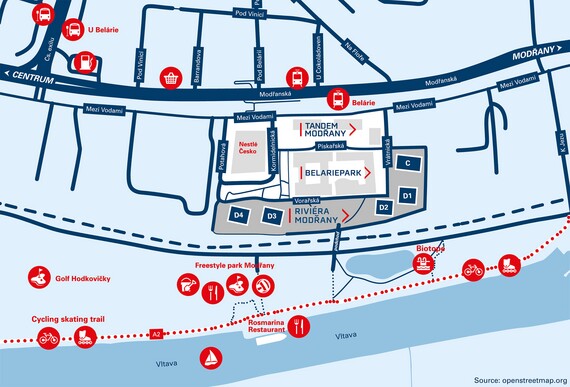 Renowned architects and virtual reality
If you're interested in this project, designed by renowned architects prof. Ing. arch. Ladislav Lábus, Ing. arch. Marek Chalupa, Ing. arch. Štěpán Chalupa, do not hesitate to contact our sales centre. Our sales managers will be happy to help you choose the right apartment, which you can walk through in virtual reality with the help of 3D glasses, look into each room, and enjoy the atmosphere of new apartment on your own. All apartments are fully furnished for you in virtual reality to make your idea of new housing as realistic as possible.
Your new home 
View of the Vltava and the Berounka valley
Lots of greenery and leisure activities in the area
All of the civic amenities of Modřany
Excellent transport accessibility to the centre of Prague
High standard of living in modern, low-energy houses
Parking spaces and large loggias
Sports activities, including a skate park. Nearby Modřany Ravine protected 
nature area offers wonderful walks
Virtual selection of standard
The most important thing for you. You can walk through the flat yourself and choose individual standards, which you can change and try out within the virtual reality environment, for example see what colour scheme would suit you best in your new flat, which tiling is the best for your bathroom, or browse colour combinations for the doors and floor.
Standards in buildings D1 and D2 could be chosen up until mid-August 2020. It is no longer possible for clients to make changes in buildings C, D1 and D2.
The unique MINIMAX solution
Thanks to the unique concept of compact, modern houses, based on three basic ideas – compactness, concentration and hybrid layout, Riviéra Modřany offers a truly high standard of living. All buildings in the project are highly economical and hold a category B energy performance certificate.
Compactness 
Compactness means that the area of the building shell in minimised in order to ensure lower heat loss, reducing the cost of building's operating costs.
Concentration  
Concentration is the use of only a single core, which, while maintaining the same scale of the building, includes a larger number of apartments.
Hybrid layout
A hybrid layout is an advantageous combination of the classic corridor and gallery designs. In the middle of the house there is a spacious stairwell. The inner atrium is illuminated by daylight, creating a high-quality indoor environment, and the interior is therefore bright and clear enough. You won't find any dark corners here, and you'll always feel safe.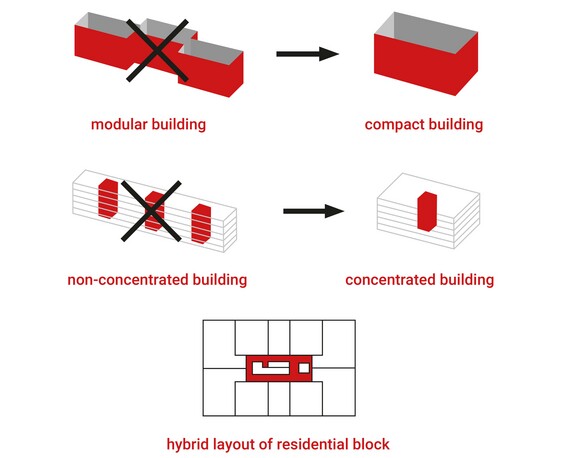 PHOTOGALLERY
Riviéra Modřany – exteriers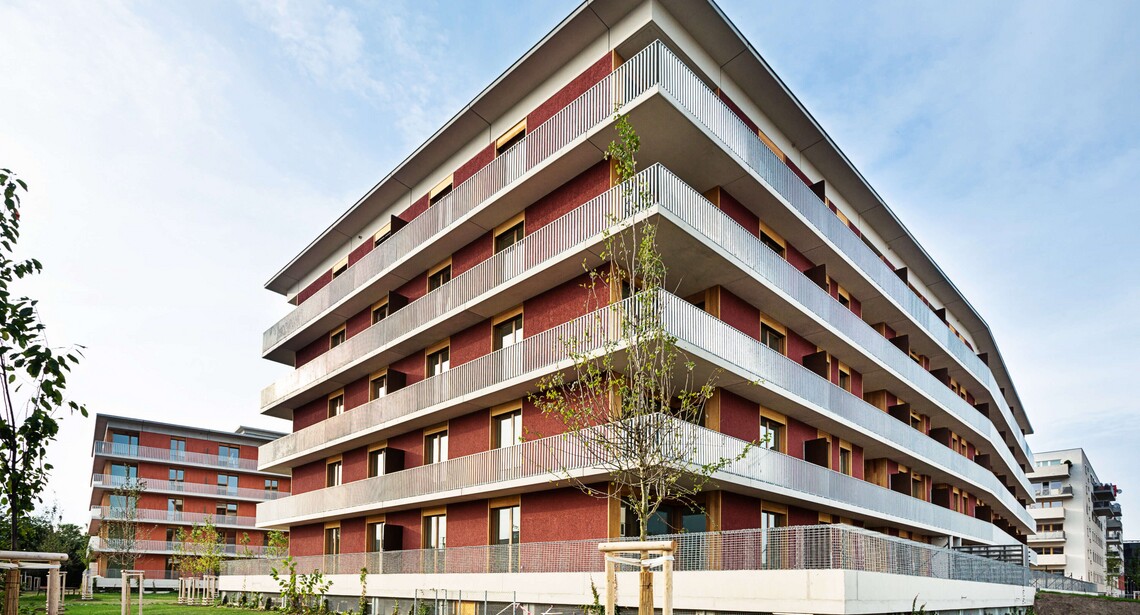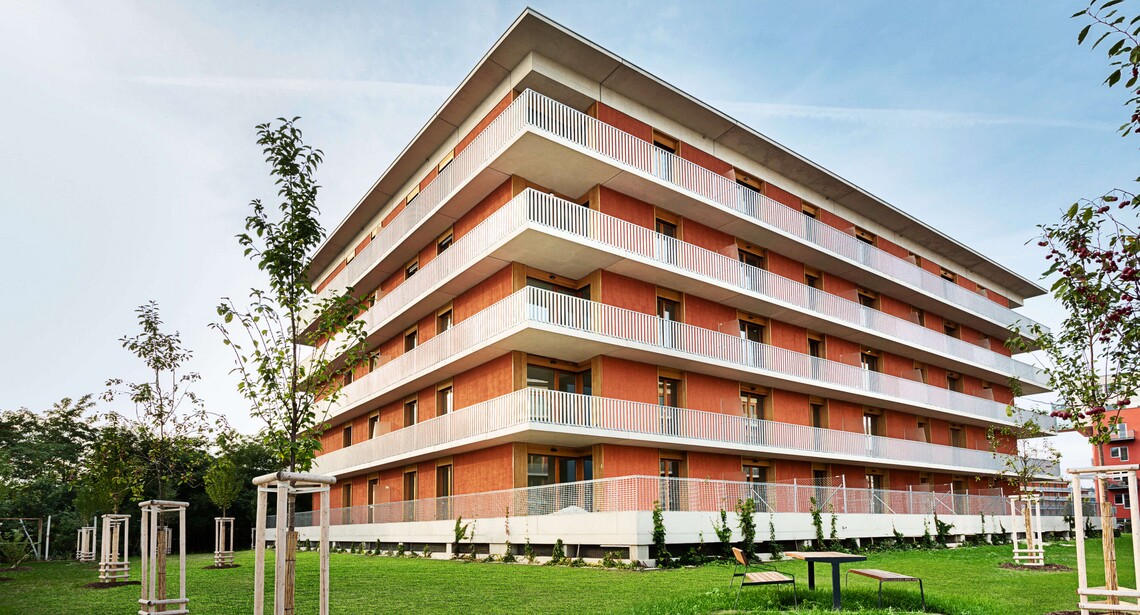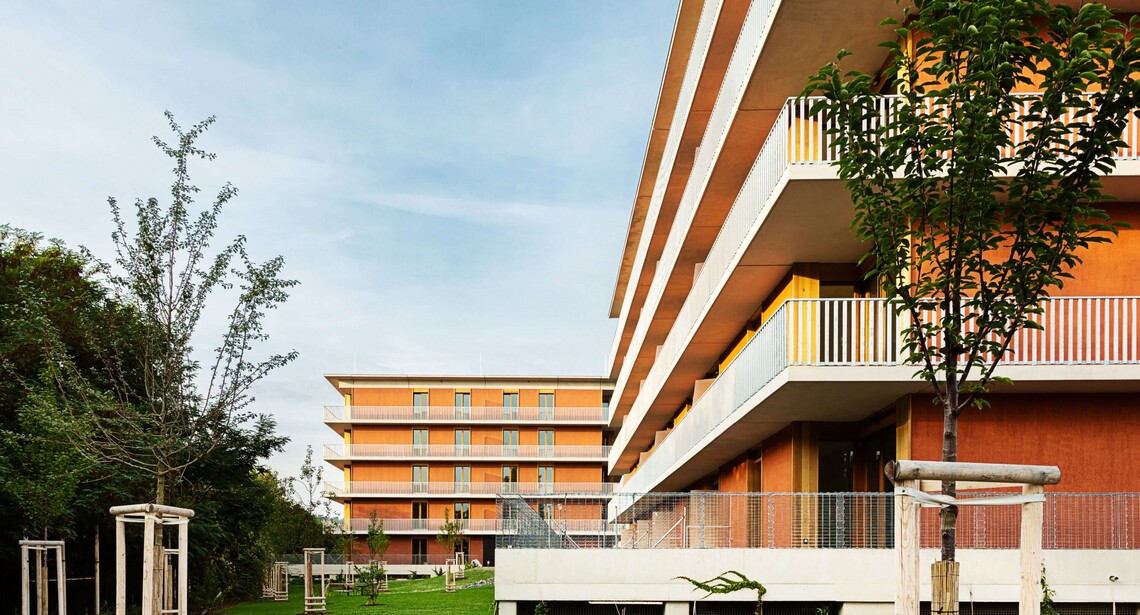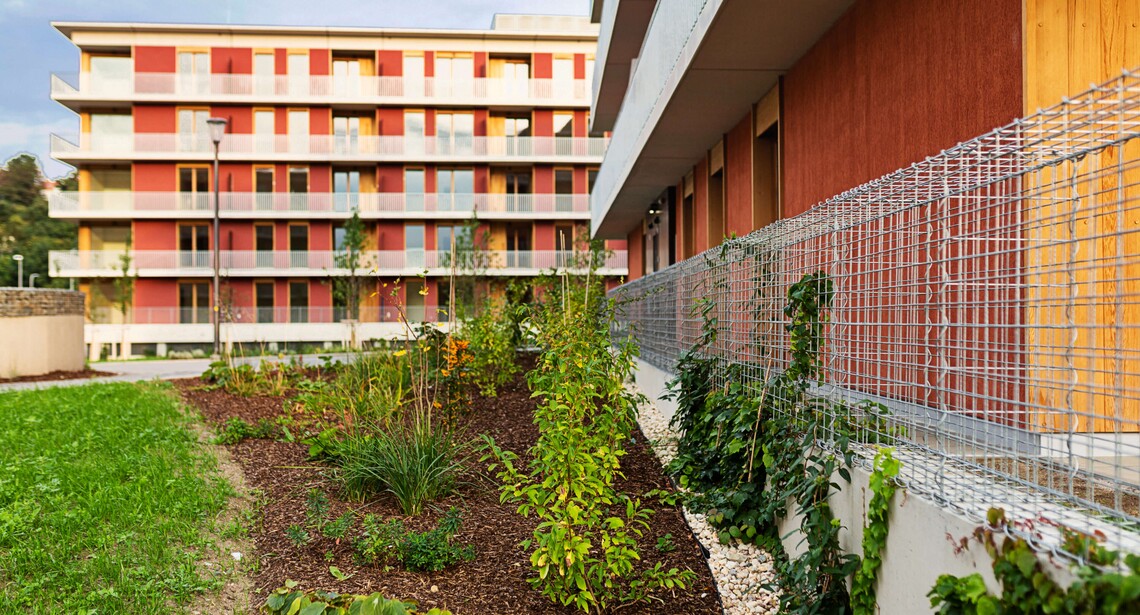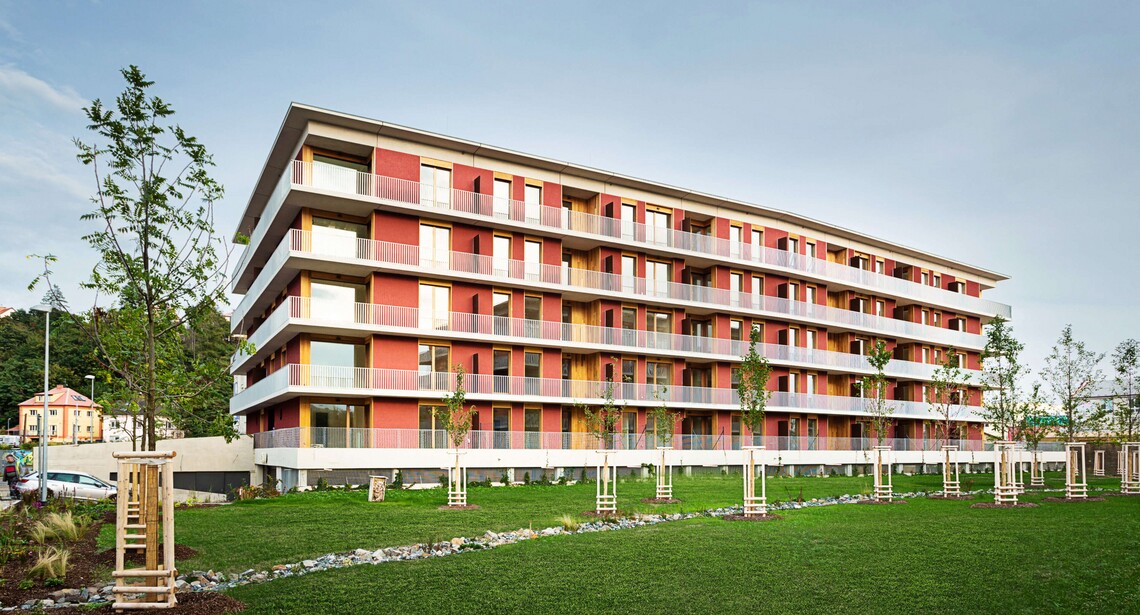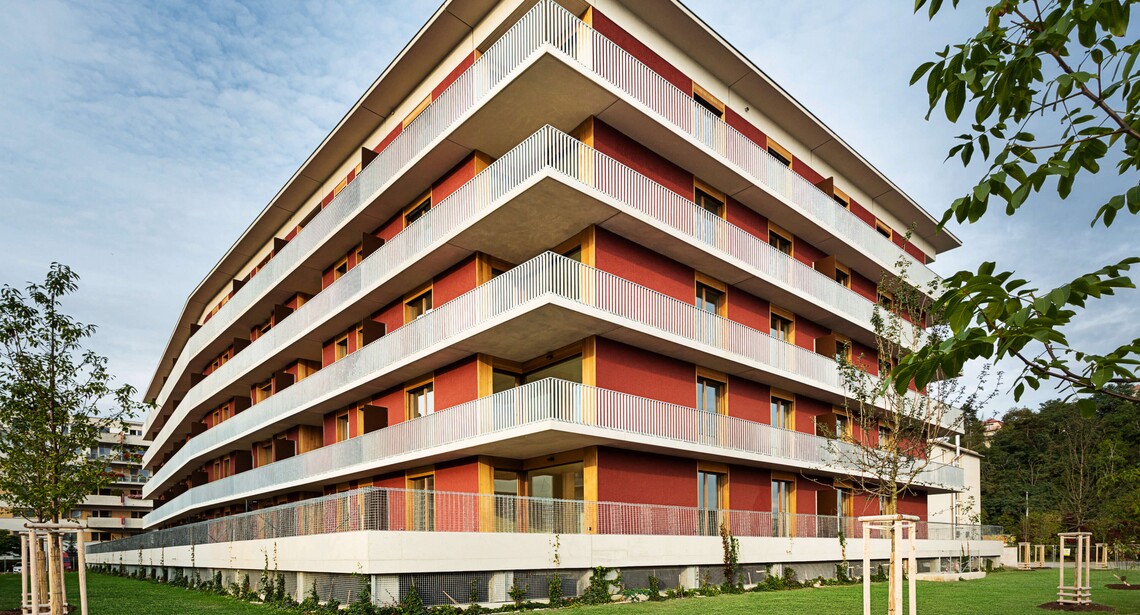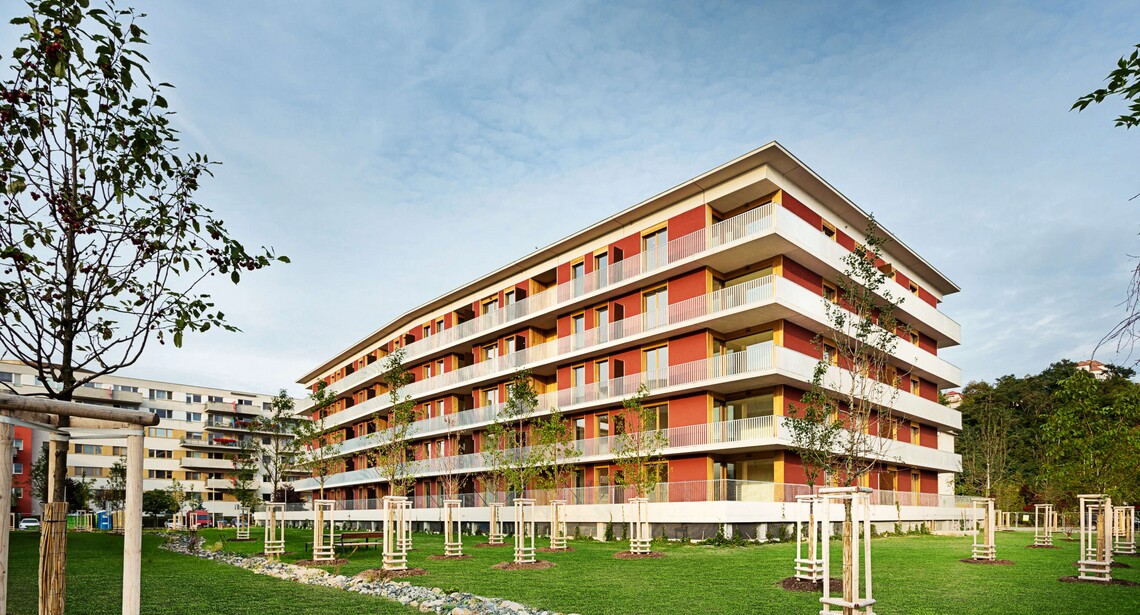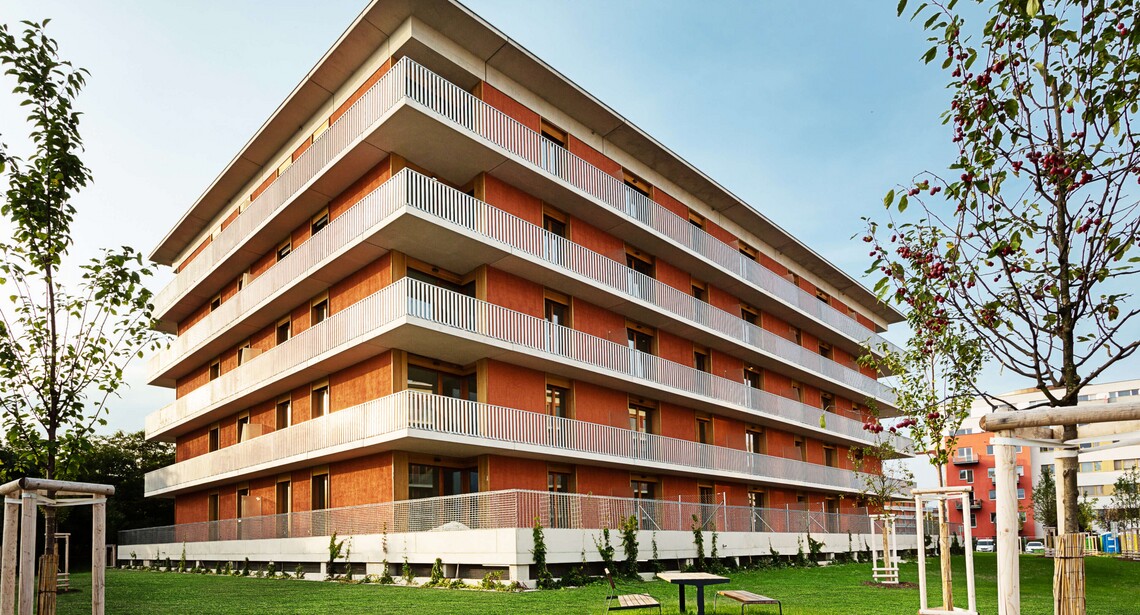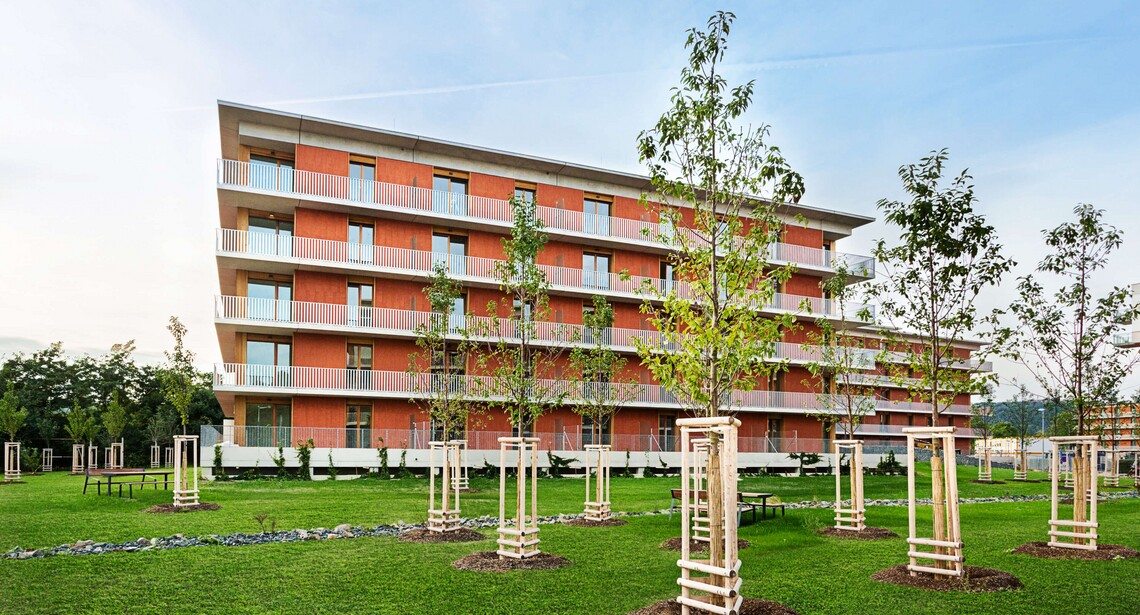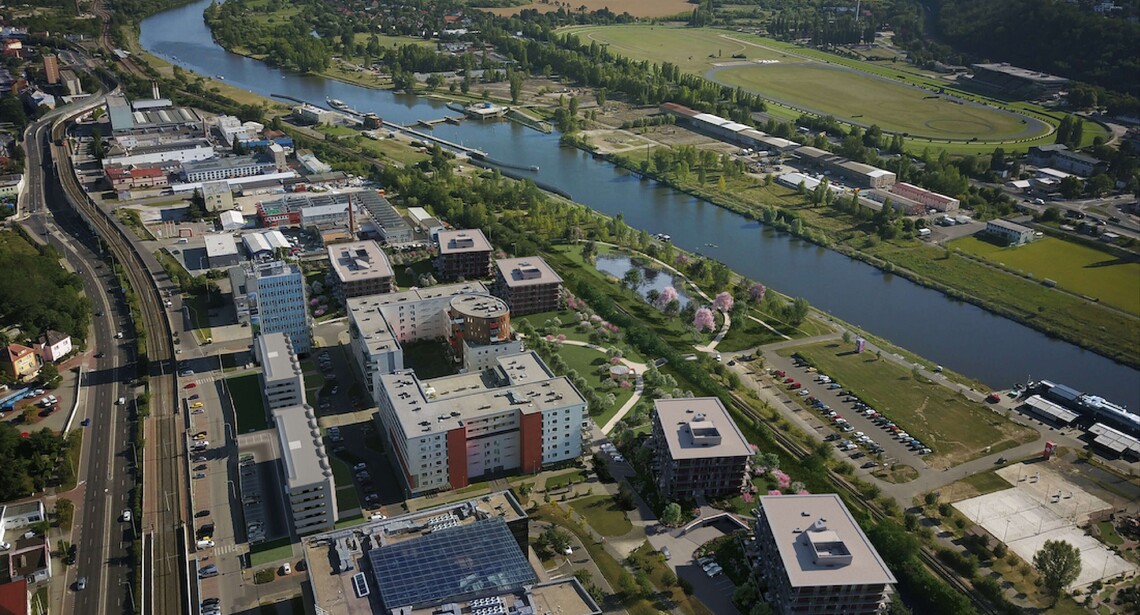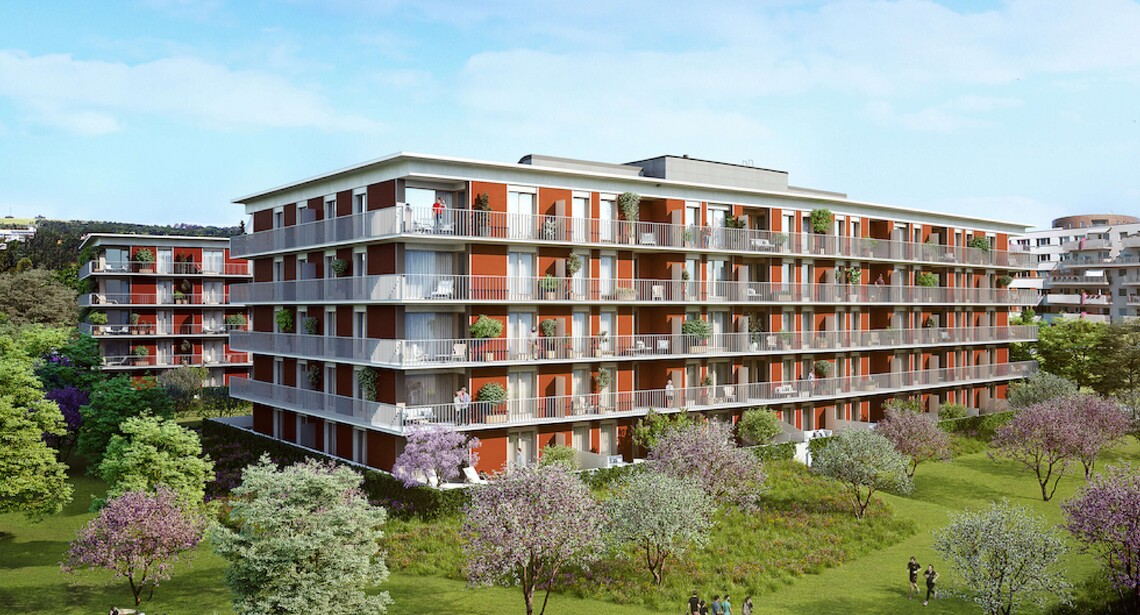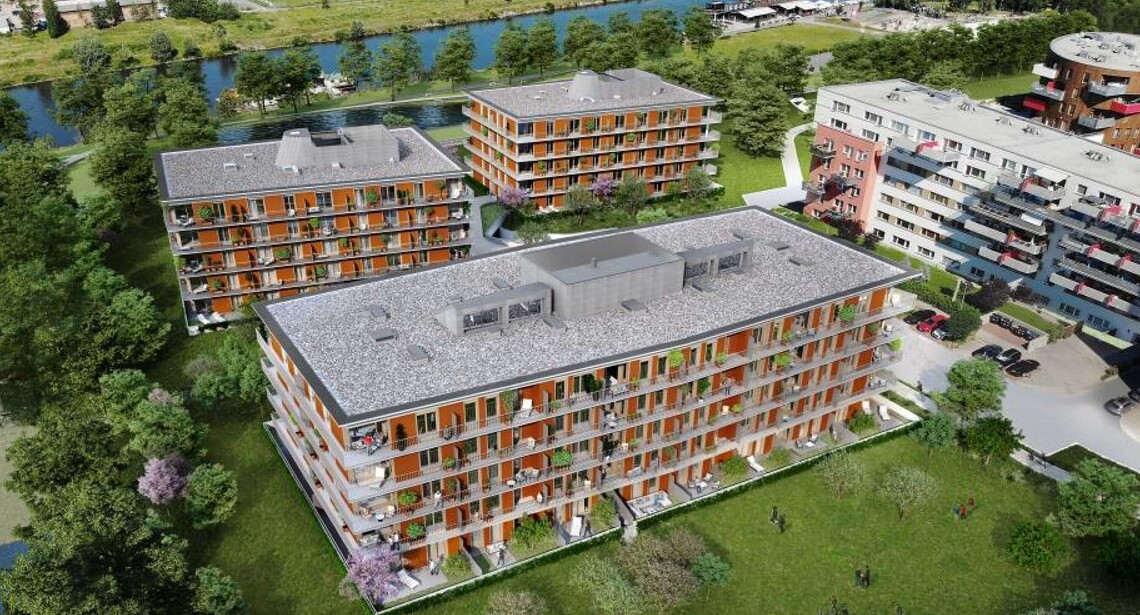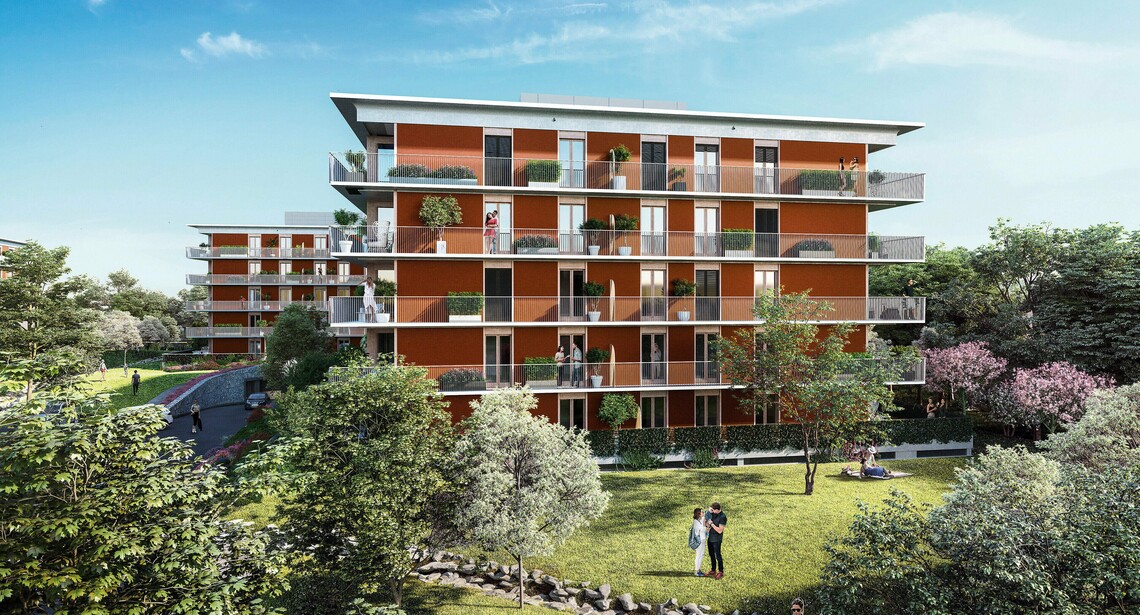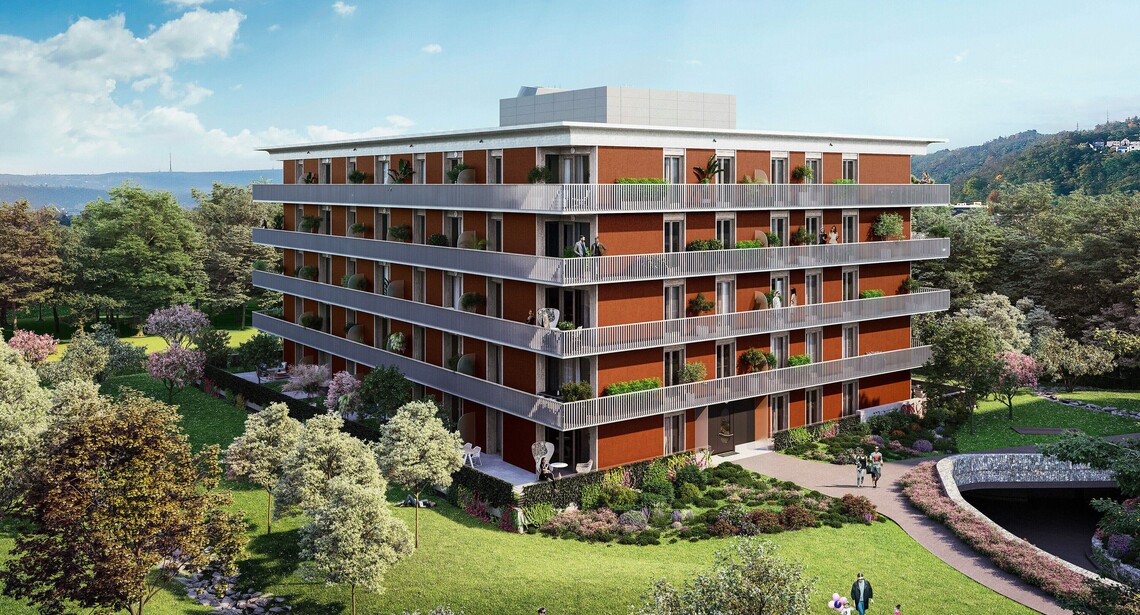 Riviéra Modřany – interiers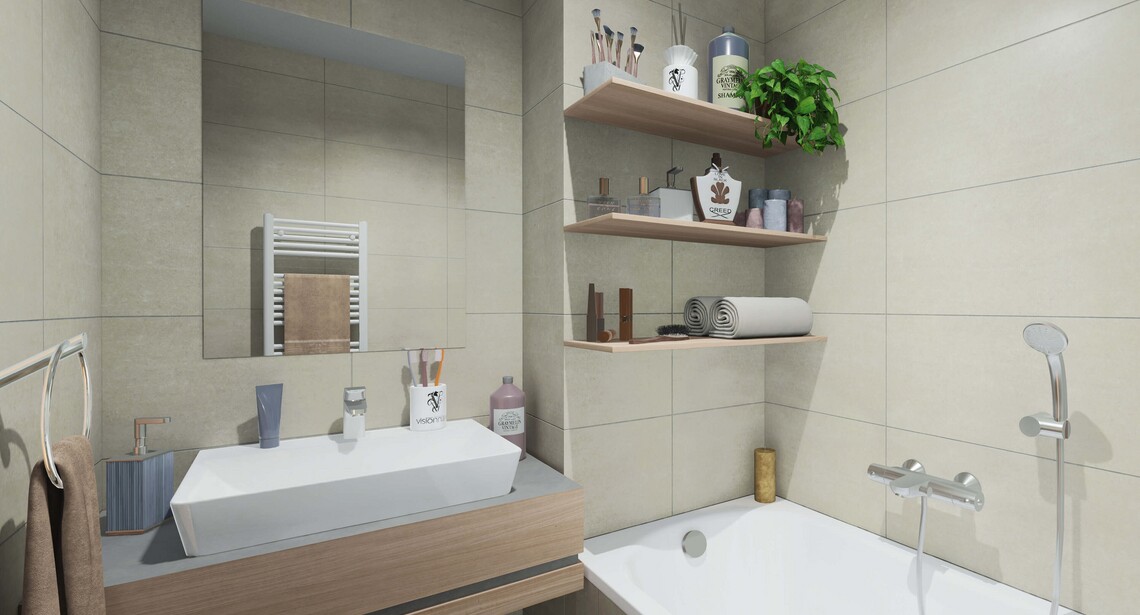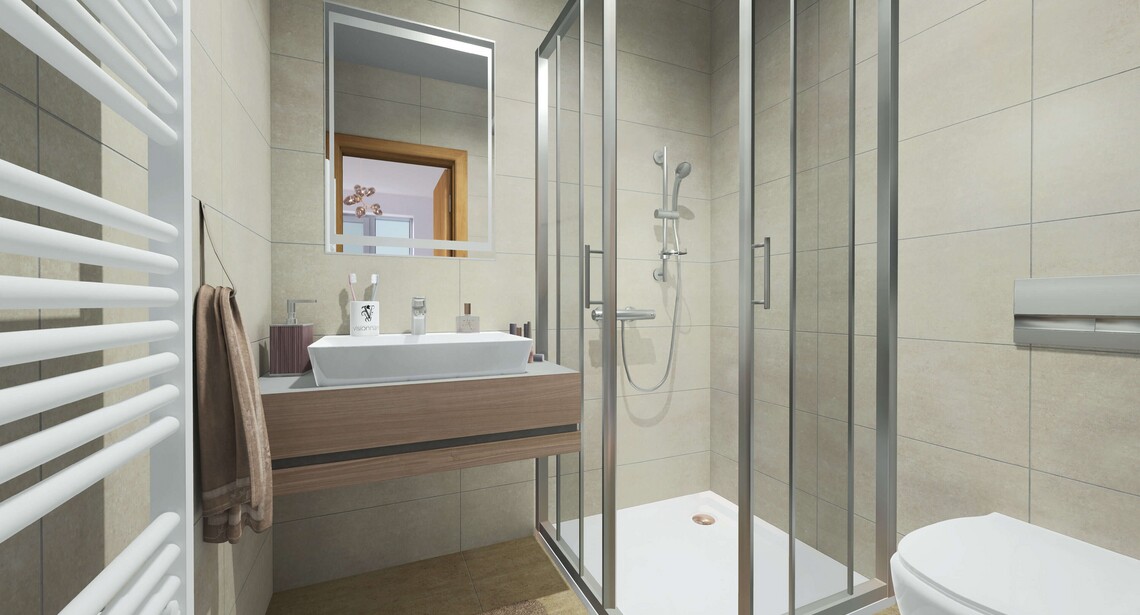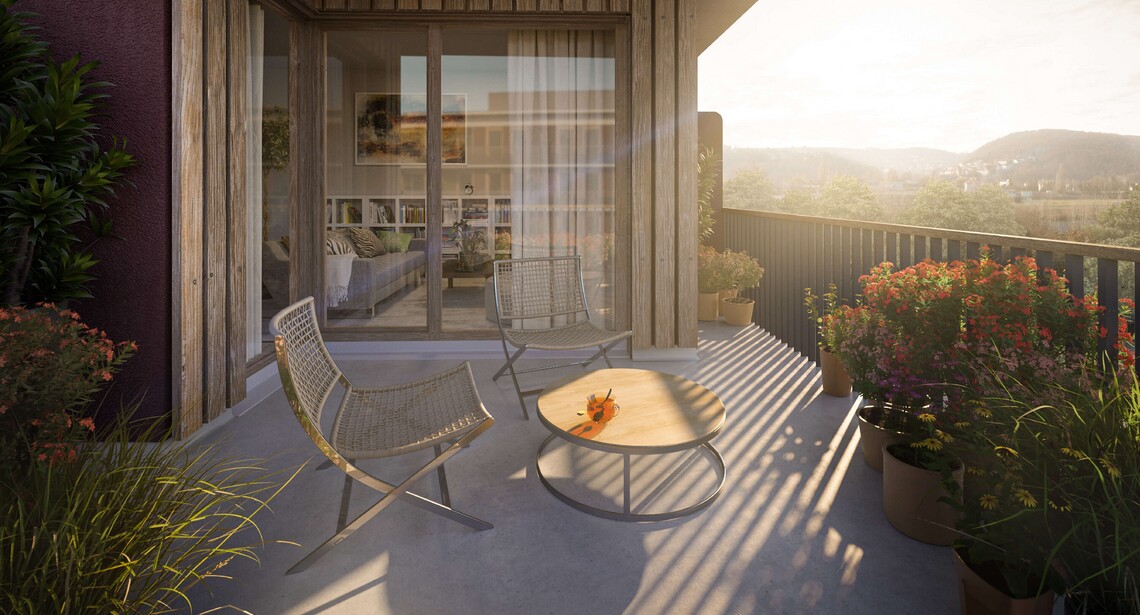 Riviéra Modřany – construction