ABOUT THE COMPANY
SEKYRA GROUP
The Sekyra Group has been active on the Czech market since 1996 and is responsible for a number of representative buildings in Prague. All projects with its signature have a long-term vision.
The main activity of the Sekyra Group (SG) includes real estate investment and the development of both commercial and residential properties. The group's professional services are mainly used by international corporations, domestic and foreign investors, and buyers or tenants of residential units.
DOZENS OF SUCCESSFUL DEVELOPMENT PROJECTS
The Sekyra Group has been active on the Czech market for more than 20 years. It is now one of the leading property development companies, with a portfolio that includes a variety of successfully implemented projects for both residential and commercial use. The group has built the headquarters for companies such as Česká spořitelna, Nestlé, T-Mobile, Skanska, and the Czech National Technical Library. The Sekyra Group has also built or renovated about 8,000 flats. The most important projects currently in preparation by SG are those in the major development areas of Rohan City, Smíchov City and Žižkov City.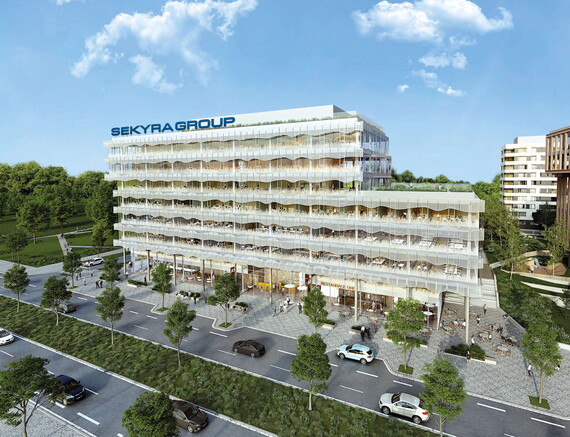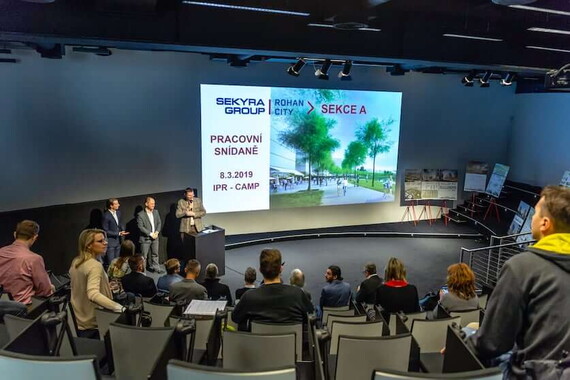 MEMBERSHIP AND PARTNERSHIP IN ASSOCIATIONS AND
 

ORGANIZATIONS

Fifteen years ago the Sekyra Group entered the public buildings segment with a project for the Czech National Technical Library. Upon completion in 2009,
the library won the award for Building of the Year and the Best of Realty jury prize. The Group is also a founding partner of the Czech Green Building Council NGO, whose main mission is to encourage market transformation, public education and promotion, expert training, cooperation with public administration, communication between interested parties, and introduce certificates for environmentally-friendly buildings