SMÍCHOV CITY – SM1
Situated on the site of a former freight railway station, delineated by Nádražní, Radlická and Za Ženskými domovy streets and Praha-Smíchov railway station. This new district will consist of residential and office buildings, with commercial units on the ground floor. Amongst other things, the project includes the building of parks and a pedestrian zone connecting Na Knížecí street with Praha-Smíchov railway station.
The Na Knížecí – SM1 building is the very first office building of the Smíchov City – North project. The building is situated in an exclusive corner site and will form the main facade of the new area/urban district. Future plans include the transformation of the adjacent bus terminal, on which a new building of city-wide significance, together with park, is to be built.
Project status
Zoning permit in legal force
Planing permission issued
Construction work has begun
Building approval issued on 7th december 2022
For more information about rent contact:
Tel: +420 800 411 111
prodej@smichovcity.cz
pronajem@smichovcity.cz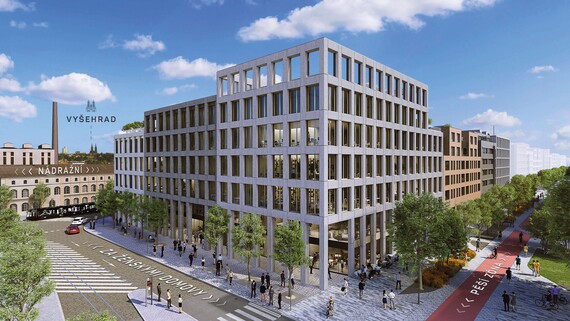 Technical specifications
Basic parametres
Six above-ground floors with leasable areas, two below-ground floors with garages
The garages are connected to the entrance lobby in the ground floor by 1 freight lift with a capacity of 1,000 kg
The office floors are serviced up to the 5th floor by 4 passenger lifts (2x 1,000 kg and 2x 630 kg), and up to the 6th floor by 2 passenger lifts (2x 1,000 kg)
Common areas
The entrance lobby, with 24/7 reception, is generously elevated across 2 floors
Representative staircase with two-level foyer
Common garden in the courtyard with relaxation areas directly accessible from the en-trance lobby
6th floor recessed. The staircase lobby is connected to the roof terrace and ornamental roof garden
In the basement there is a bicycle garage with amenities, including the option of charg-ing electric bicycles 
In garages there is the option of installing charging stations for electric cars
Retail units
Exclusively situated on the corner of the building
Can be used as a restaurant and there is a possible connection with basement with its own freight elevator
Offices
Flexible layout solution, the floor is divisible into up to 4 independent units
Layout module 2.7 m, divisible into 1.35 m composite modules 
Option of division into up to 6 independent leasable units
Headroom 3.0 m
Double floors
Suggested occupancy 8 m2 of net office space per person
Each of the rental units allows tenants the option of installing their own kitchenette
The area of a typical floor is 2,480 m2
2x toilet facilities on each floor
Openable window elements
Technology
Cooling by ceiling induction beam
Heating by low radiators under windows
Sprinklers
Ilumination using LED technology
Certification
BREEAM Excellent
Energy certificate – level A
Transport accessibility
The building is located right next to an important urban public transport hub
(Anděl metro station, Na Knížecí tram and bus stops) and Prague integrated transport (train, bus) in the city centre.

NA KNÍŽECÍ ‣ VÁCLAV HAVEL PRAGUE AIRPORT
 

20 min

 

 

38 min
‣ 25,2 km
NA KNÍŽECÍ ‣ WENCESLAS SQUARE
 

6 min

 

 

5 min
‣  3,2 km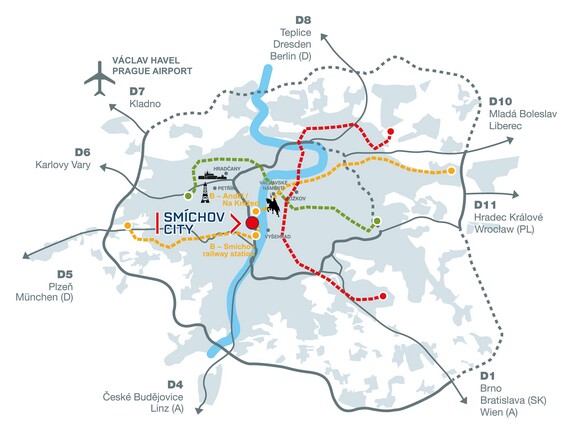 Floor plans
Basement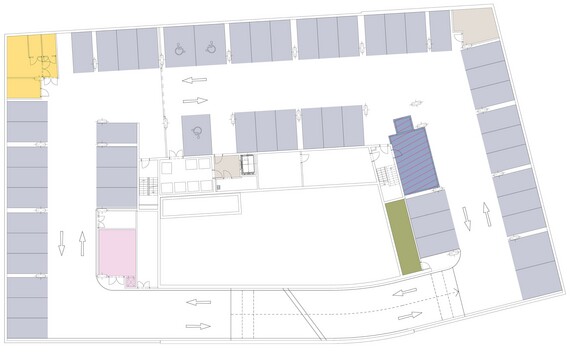 Ground floor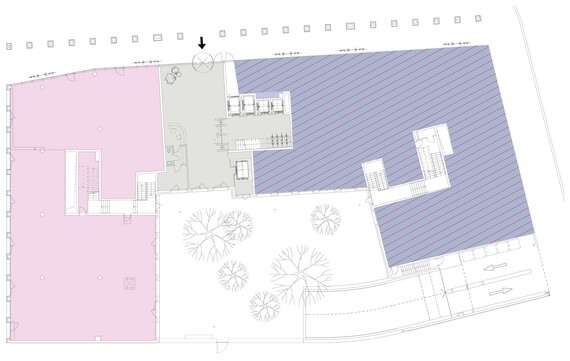 2nd–4th floor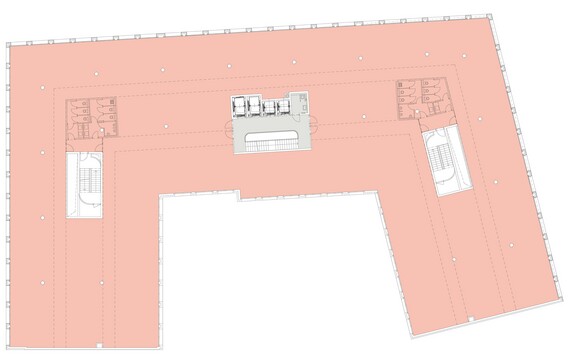 5th floor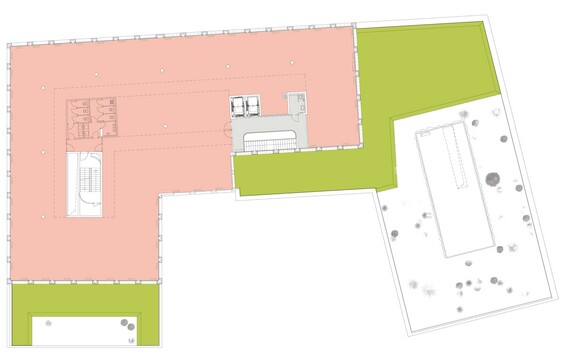 AVAILABLE AREAS

 
 
 
 
 
 
 
 
 
 

Ground

floor

Office

1st floor
2nd floor
3rd floor
4th floor
5th floor

Add-on

factor

Storage

Terraces

Parking

593,2 m2
from 1 756 m2
to 6 138 m2
Leased
1 756,6 m2
1 754,9 m2
1 754,6 m2
872 m2
6,44 %
274,4 m2
319,0 m2
74 spaces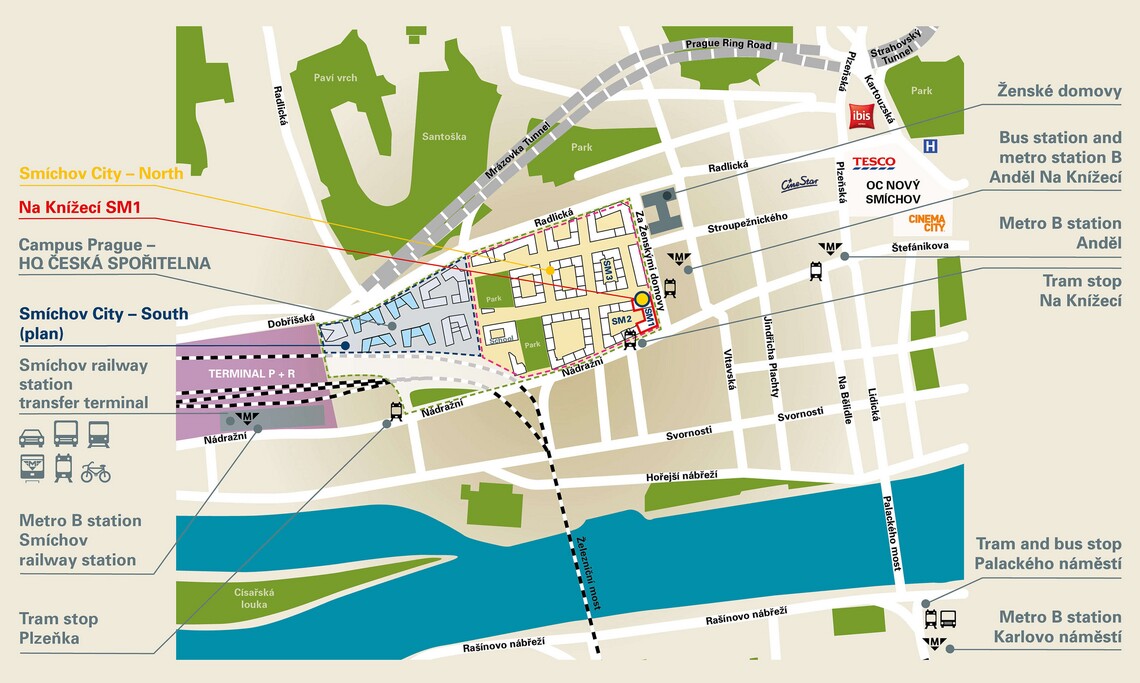 Source: openstreetmap.org
Photogallery
Smíchov City – SM1 – exterier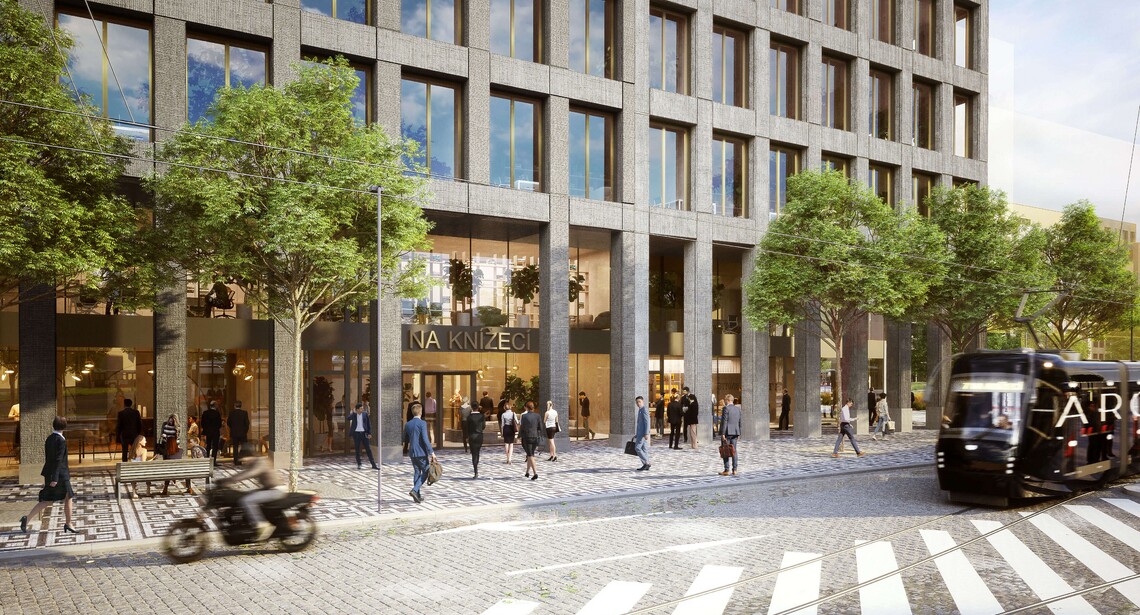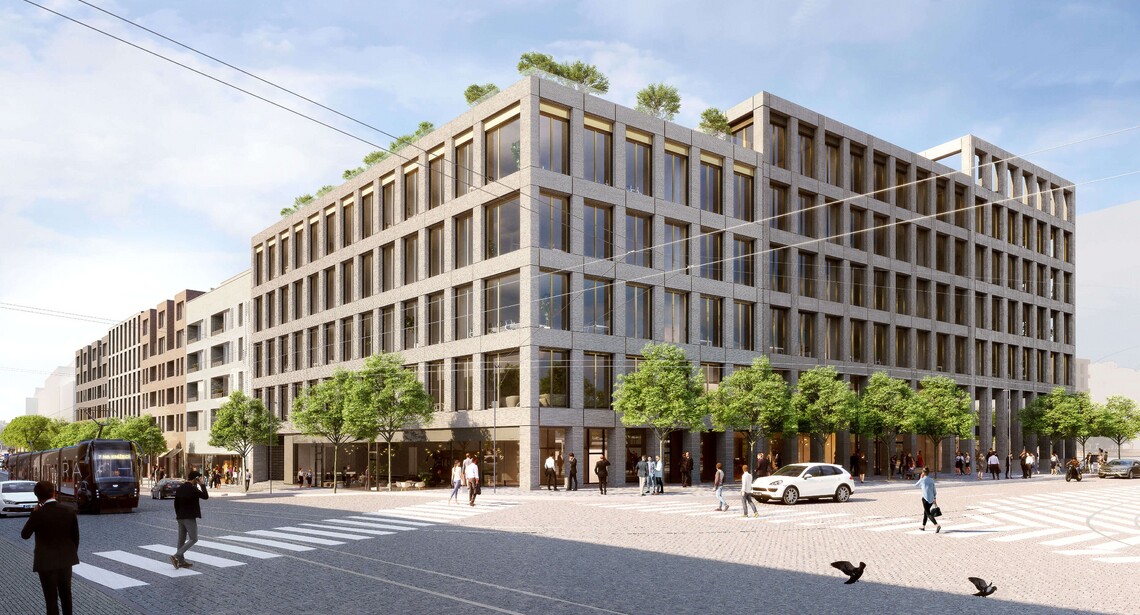 Smíchov City – SM1 – construction