Rezidence Nekázanka 17
About the project
This beautiful historical building, which boasts an imposing entrance hallway, is located on Nekázanka street, which connects two major Prague streets and tourist thoroughfares – Jindřišská and Na Příkopě – on a straight, north-south axis. The favourably situated Rezidence Nekázanka project offers primarily small apartments and studios that are ideal as an investment for letting, as well as to live in yourself. The entire building is currently undergoing a thorough reconstruction using top-of-the-range materials and with the intention of returning the building to original historical form.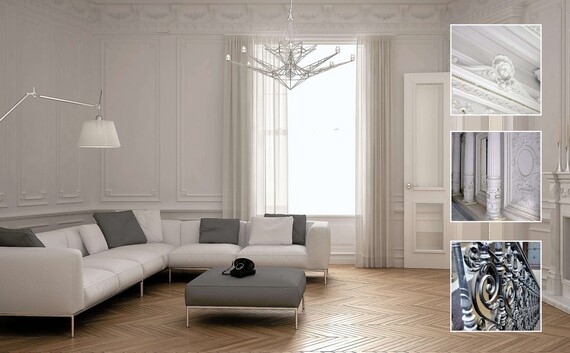 Great location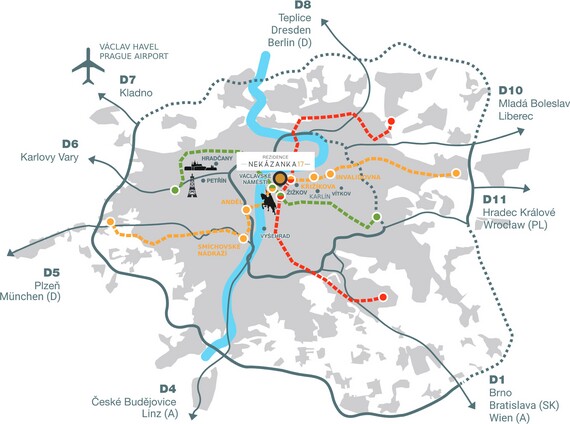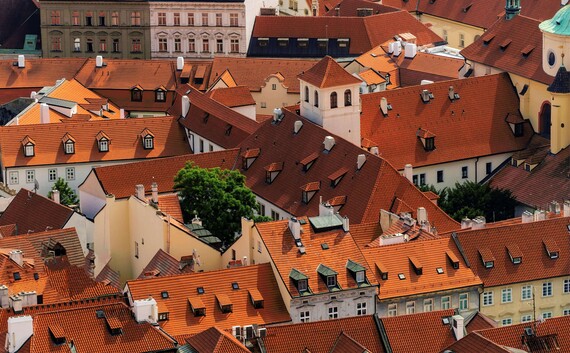 Ideally situated in the city centre

Wenceslas Square
5 minutes' walk

Charles Bridge
15 minutes' walk

Shops
7 minutes' walk

Prague Central Train Station
6 minutes' walk

Václav Havel Airport
20 minutes' drive
Building standard
The building is currently undergoing complete renovation, including checks on the condition of both horizontal and vertical structures and the reconfiguring of the floors and ceilings. The building's amenities – water systems, plumbing, heating, electricity (both high and low voltage) will be completely new. The exterior façade has already been renovated with a new stucco covering while retaining original Neoclassicist elements. The main entrance door and hallway will also be ornate and historical, as will the replicas of the original wooden windows with double glazing, but with improved insulation. The building will now be fitted with an electrically-powered lift to all floors.
Apartment standards
Windows
Custom-made replicas
of the original windows



Doors
Historical-style wooden
doors with wooden panels
and optional glazing


Bathroom
Luxury sanitary facilities
and cladding by the
Elite Bath design studio


Floors
Oak parquet flooring
in a tree shape



Mezzanine
Mezzanines
can be installed
in selected living units
Steps in the buying process
Viewing

– Arrange a meeting with our dealer and together you select the right apartment for you.

Reservation

– Signature of the reservation contract and payment of 3 % of the purchase price (counted as the first instalment of the purchase price). The contract is valid for a period of 30 days.

Contract

– Signature of a future purchase agreement and payment of a fee for an escrow account to the amount of 10 % of the purchase price (counted as the second instalment of the purchase price). Based on this contract you select cladding, flooring, etc.

Purchase contract

– Within 2 months of the finished building receiving approval you pay the balance of the purchase price (87 %) to an escrow account (third instalment of the purchase price).

Handover

– We give you the keys to your new apartment as of the day of signature of the purchase contract.